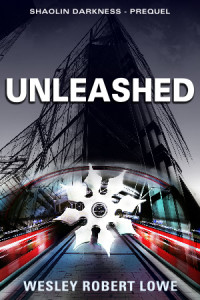 If you'd like a taste of what Shaolin Darkness is like, pick up a copy of the Unleashed, the prequel at AMAZON.  It's free from July 11-13,
As the author of the Shaolin Darkness series, I would obviously be biased in any review that I might give so I thought instead to provide some background information. There are several key motivations behind the writing.
I love action adventure stories. Jason Bourne? Yes. Jack Ryan? Yes. Indiana Jones? Yes. But more than just the heroes' journeys, I like crisp, vivid descriptions. Tom Clancy. Russell Blake. Robert Ludlum.
Realistic characters even if in unreal situations. If you think about Batman or Spiderman, the situations they wind up in are obviously impossible. But I am drawn to their humanity and life experiences. And these guys are comic book characters!
As a person of Asian heritage, I'm always wanting to find stories that include us as part of the cultural mainstream. We live in a multicultural world but too often, our characters are generic or stereotyped.
Intelligent portrayals of persons of faith. I'm a part-time military Chaplain and I have many family and friends who are steeped in Eastern religions. We are not religious fanatics and have our own probing questions that we hope to answer someday.
All this finds its way into the Shaolin Darkness series. Kickass Action. Complex characters. Genuine multiculturalism. Spiritual exploration.














by